NORTHERN VIRGINIA'S DESTINATION OF CHOICE
For dining and culinary excellence like no other.
At D.C. Prime we serve only USDA Prime Beef, (which is the top 1% of all beef in the United States). Our fresh seafood is sourced direct from North Coast Seafood of Boston, MA., our whole lobsters from the cold waters of Maine, and our Mero Sea Bass Steaks arrive overnight from Honolulu Fish Company, Honolulu, HI. Our wine list is extensive, featuring over 500 bottles. We've also been the recipient of numerous awards including the Zagot Award of Excellence, Best Steakhouse in Northern VA, Top Ten Best Steakhouse of DC area (Open Table) and Best Restaurant (by Open Table diners).
D.C. Prime, where food lovers…come to meat.™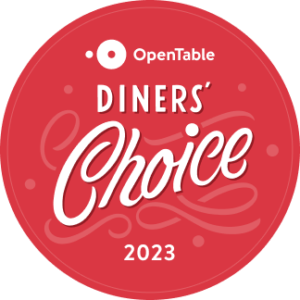 ARE YOU AN INSIDER YET?
You'll have the inside scoop on "secret" menu items, food specials, offers, and private events shared exclusively with our "Prime Insiders". And the best thing is that they're delivered right to your inbox!
Latest News
primesteaks
Join us for another evening of delicious food and wine! SEATING IS LIMITED! [...]
primesteaks
SEATING IS VERY LIMITED! CALL TO RESERVE YOUR SEAT
primesteaks
Join us Veteran's Day afternoon on Saturday November 11th, from 1-4pm for the final [...]