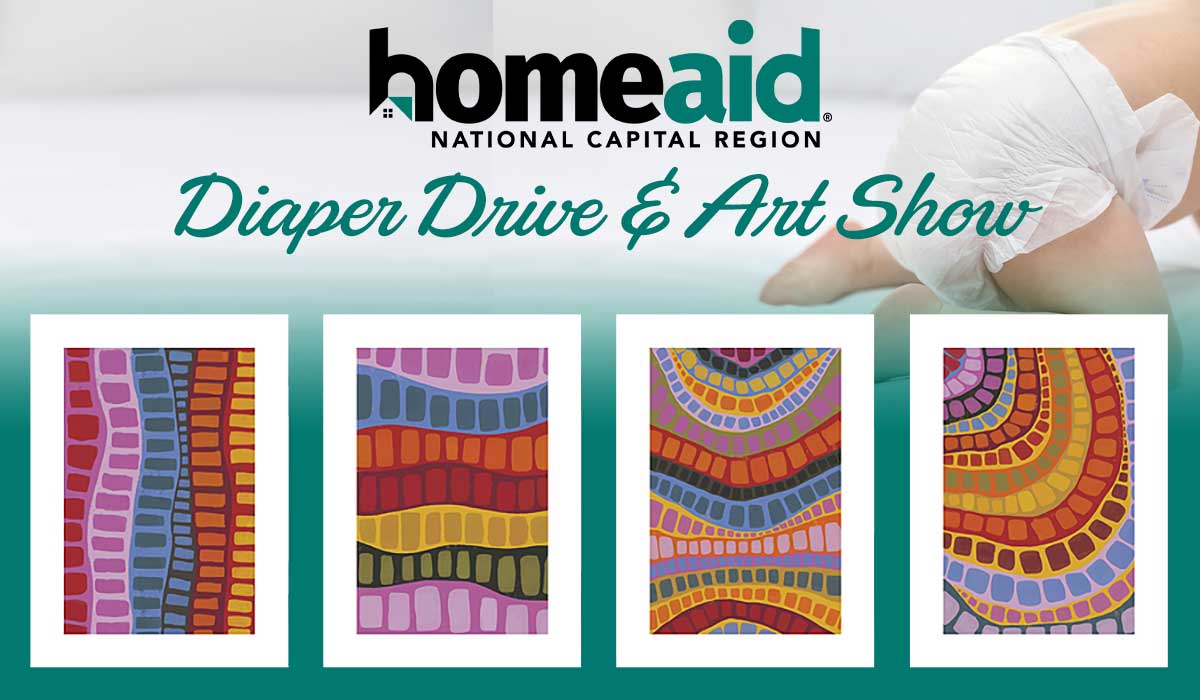 Sunday, June 4th, 4—7 p.m. • Hosted by D.C. Prime
Builders for Babies
Our annual Builder for Babies Diaper Drive is a community-based donation drive aimed at collecting diapers and wipes for babies and toddlers experiencing or at risk of experiencing homelessness in our community. Since 2018, HomeAid National Capital Region has collected over 500,000 diapers and wipes, delivering to over 30 local non profits, and with prices rising and supply issues continuing there is now more need than ever.
30% of art sales goes to charitable sponsors!
Please donate!  We thank you for your support!